How I was Inspired …
In my third year of university, I started a challenge called, " Who am I". I strived to spend twenty-thirty minutes a day learning or reading about things I am passionate about, it was then up to me to figure out what I am even passionate about. On a snow day Thursday as I was browsing youtube I somehow stumbled upon a Zero Waste ideas video and I found what I was looking for. This began my journey into sustainable shopping and a zero-waste commitment ( with flexibility of course). Below are a few of my favourite starter tasks to decrease your waste production.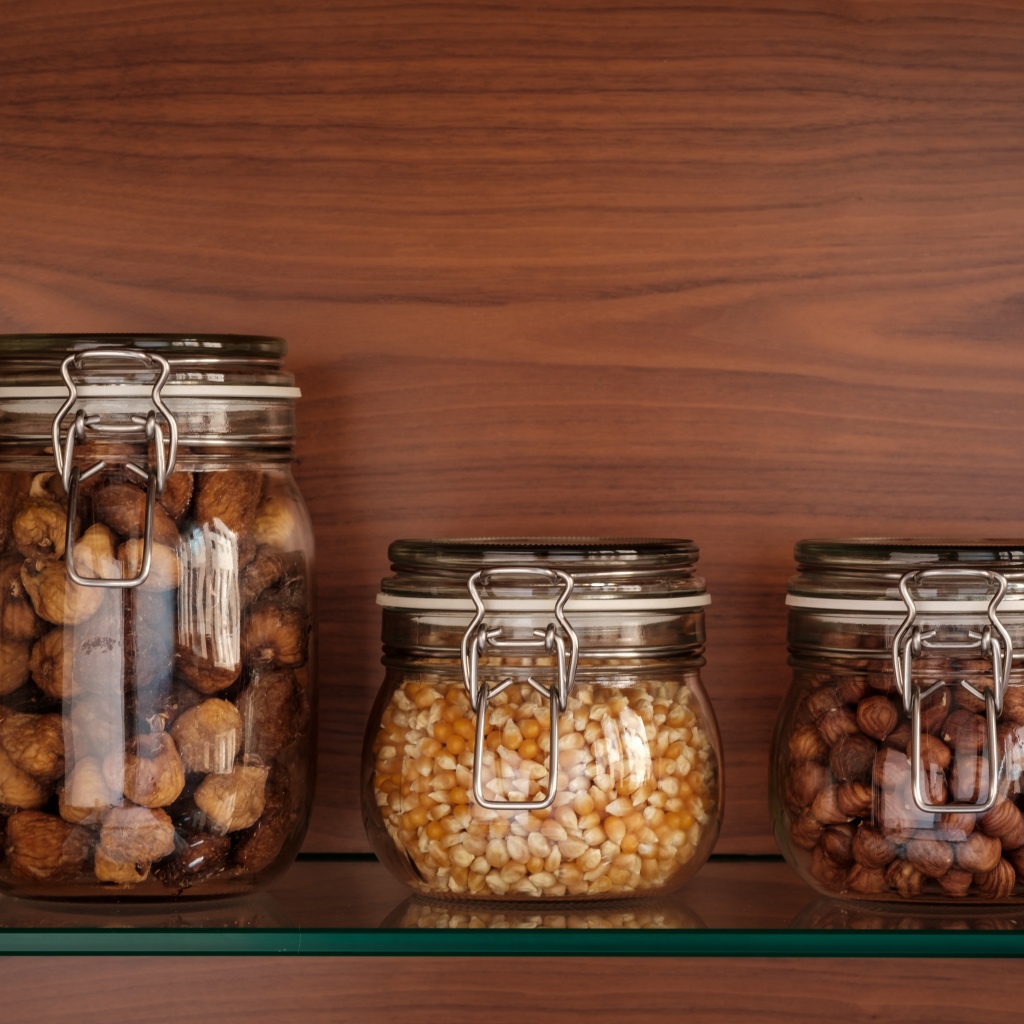 Photo by Ignacio F. on Unsplash
Gentle Reminder …
There is such a vast array of tips and tricks on the internet out there but sometimes these switches are not plausible for people on a budget. Unfortunately, the economic system of capitalism will often produce big industries to give people what is popular, often resulting in items overpriced and over-produced. It's a challenge to navigate the waters of contributing to companies that do not align with your values masking as one that does.
Additionally, it can be difficult to get up and change your whole life in a blink of an eye, there is this sense of rush and urgency from the media to " clean up our act" which often puts pressure on us and can result in climate change anxiety. This is important information to remember, but it is also valuable to be kind and patient with yourself because remember, we are trying to change such a large social ideology of production and consumption and that takes time! These actions below are small-scale changes I have made which have allowed me to be consistent in my zero waste efforts, it is how I started and small easy actions I encourage the people around me to also consider.
Photo by Christiana Rivers on Unsplash
But first, Coffee
Each morning I see one of my greatest dreads. The single-use coffee cup was not even thrown out just ready, to be picked up by the wind and turned into the base of a little bird's nest. This was one of my first switches and one of the easiest. Years ago I was given a plastic coffee drip, although I normally don't use plastic here is a simple idea that many people forget when switching to sustainable products. Use what you already have! There was no need for me to go out and buy a new glass one and all the packaging used. I encourage you to use the products you have until you can no longer. Even if your ideas about the world have changed and companies try to sell you new products with sustainability buzzwords. I then purchased a reusable cloth coffee filter. This product is dishwasher safe and has already lasted me two years so goodbye coffee pods and paper filters you are no longer needed! The last step is my favourite of all, it is super common to find gourmet coffee in grocery stores but my suggestion is to go to a bulk barn. Bulk barn has created an initiative where you can bring in your own containers and pre weigh them, then add your product and weigh for cost. It is critical to support big companies who strive to make a change and succeed, it sends a very important message to other large companies that the people want and support initiatives like this. In this whole process, there is very little waste produced and minimal effort. Below are Canadian coffee companies I prefer which support fair trade farmers and are organic.
Pilot Coffee Roasters ( Roasted in Toronto)
Reunion Island ( Roasted in Oakville )
Kicking Horse ( Roasted in Hamilton)
Coffee ground waste is also a huge global problem but one which is not hopeless! Below is a link explaining the effects of coffee waste and an effort called Bio- Bean if you are interested in coffee waste consumption.
Resources : The Perfect Daily Grind – Minimise Waste in the Coffee Industry
Did somebody mention snacks?
I am a snacker, when I can I am munching on everything and anything. I made mention of the bulk barn container initiative and I'm going to again! When I go grocery shopping I do make the effort to grab dips and spreads that are made in glass containers, things like jams, peanut butter and mayonnaise. I wash them out, use a baking soda and water mix to clean off the sticker and there we have a reusable glass container which will soon be filled with M&Ms ( or whatever you chose). I take these containers to my local bulk barn and fill them up and therefore have not produced the garbage that comes in the wrapping of these items and I get to pick the exact portion I want. Below is a list of items I love putting in glass containers that last a while and do not stick together if left in jars long term. Always store in a cool, dry place away from direct heat and the sun
Popcorn Kernels
Mini M&Ms ( any mini chocolate bar is fine as well)
Peanuts
Oats and Granola
Hot chocolate Mix
Additionally, I also grab my spices, baking needs and protein powder from Bulk Barn. This is a perfect place to grab your dry stock and pantry needs as they now have rice, pasta and beans. I love that bulk barn includes a wide variety of dietary needs as well. There are plenty of gluten-free, dairy-free and vegan alternatives as well. This is one of your best resources to begin your zero waste journey.
Resources : Bulk Barn Reusable Container Program
Photo by rupixen.com on Unsplash
For when it is an add to cart kind of day …
Ah, retail therapy, the cheapest therapy with a large cost to the environment. Let me begin by explaining fast fashion and the textile demand. The fashion industry is a large producer of carbon emission, unfair labour practices and exploitation of the environment due to constant and large demand. It produces tons of waste during the process, and even larger amounts of waste when you begin to consider packing, shipping and throwing out old clothes. If you decide to use only one of the three tips I've mentioned I would advise this one. Value village as well as any local thrift store is a great first step to combating and raising awareness of the detrimental effects of the fashion and textile industry. Although you can not buy all your clothing and houseware from these places, a majority can be! I have found some of the best dresses, sweaters and even shoes from thrift stores. About a week ago I purchased unused Italian heels which are a normal 229$ dollar shoe, for 10 bucks. A majority of my artwork, lamps and couch pillows were purchased second hand. When we buy second hand often, we change the supply and demand chain. We decrease demand for common items which are mass-produced by the hundreds of thousands each year. We also decrease what gets thrown into landfills and garbage, one man's trash is another man's treasure!
Where it is going….
If someone asks me, what's the hardest part Aleina, I reply by saying there is no hard part, it's a constant fluctuation between days of making garbage and days of making less. It's a process and a long one at that. Never forget that small actions lead to habits and there is no action too small. I research and plan many zero waste switches, I keep track of how much garbage I make to see if these really work and is a process easy enough to sustain my daily, weekly and monthly goals.
If you are interested in my more intense minimal waste switches, especially during the Christmas season, please feel free to reach out to me over Instagram @aleinaswellness 🙂 Cheers